AKI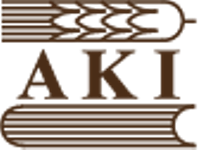 ANT Kft (Ltd) provides the firewall border safety of the Research Institute of Agricultural Economics' IT system. Our modular and application-level firewall gives a one-hundred percent safety for the most significant Agricultural basis of Hungary. Any incompetent access is impossible from outside by this system.
Our company gives special lessons made for expressly the colleagues of the Institue.
During the cooperation our company has taken part of projects referred to IT safety technology of MIS (Market Information System) which complied with EU requirement, and which AKI has been specially interested in.
We transported ETERNUS DX80 data storage system and FTS RX600 servers with 4 processors beside hardwares to the webserver and to the pair of firewalls called HA running on 2U-s rack servers operated by our company.
Value of the project: ~ 38 millió Ft